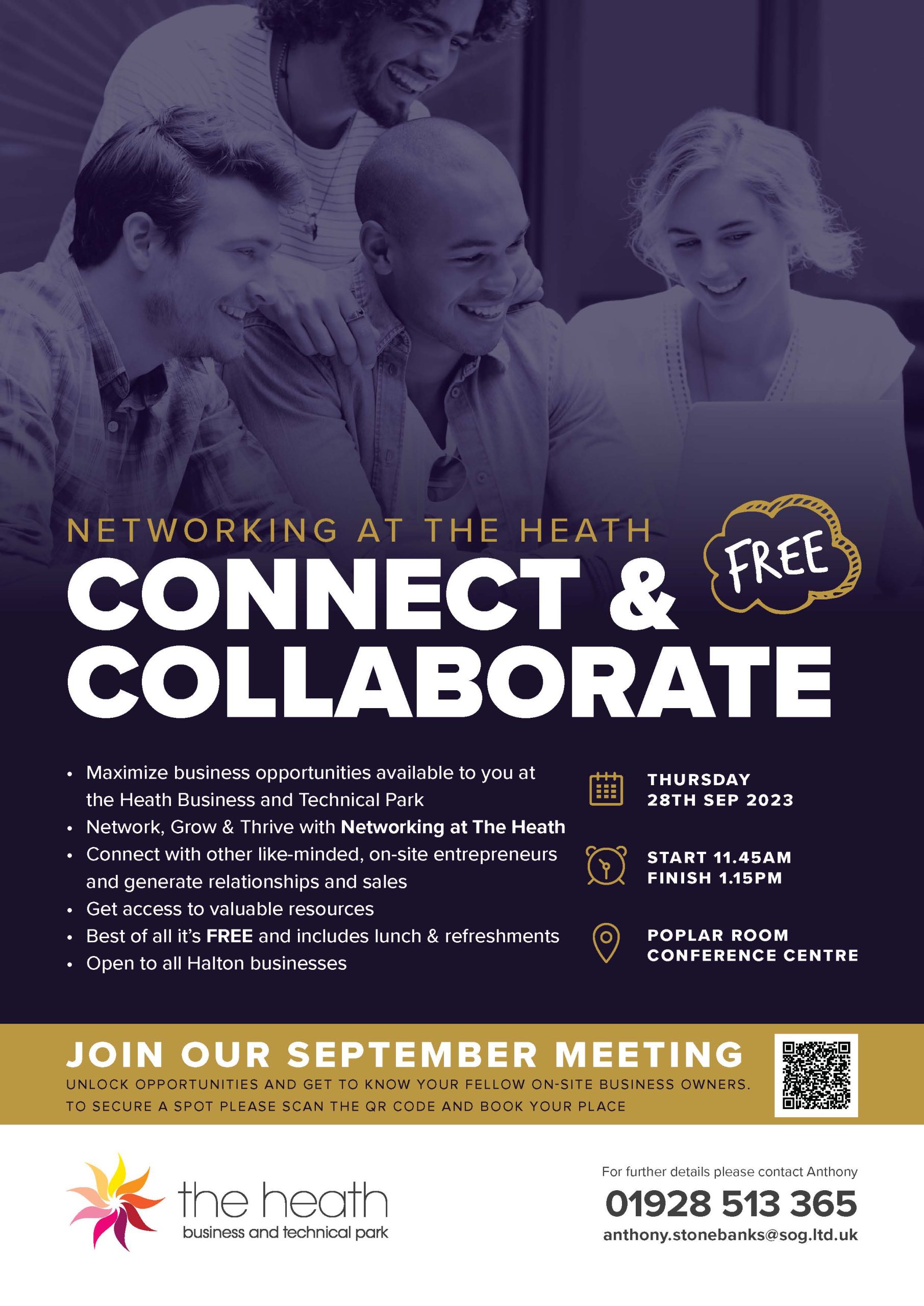 Connect & collaborate Networking
The Heath's connect and collaborate networking
The Heath's connect and collaborate networking event is back on Thursday 28th September in the polar room over in our conference centre from 11.45am until 1.15pm.
Join our September meeting and unlock opportunities and get to know your fellow Halton businesses.
This is FREE to all Heath residents and there will be refreshments and lunch provided.
For non Heath residents your first two networking events are FREE.