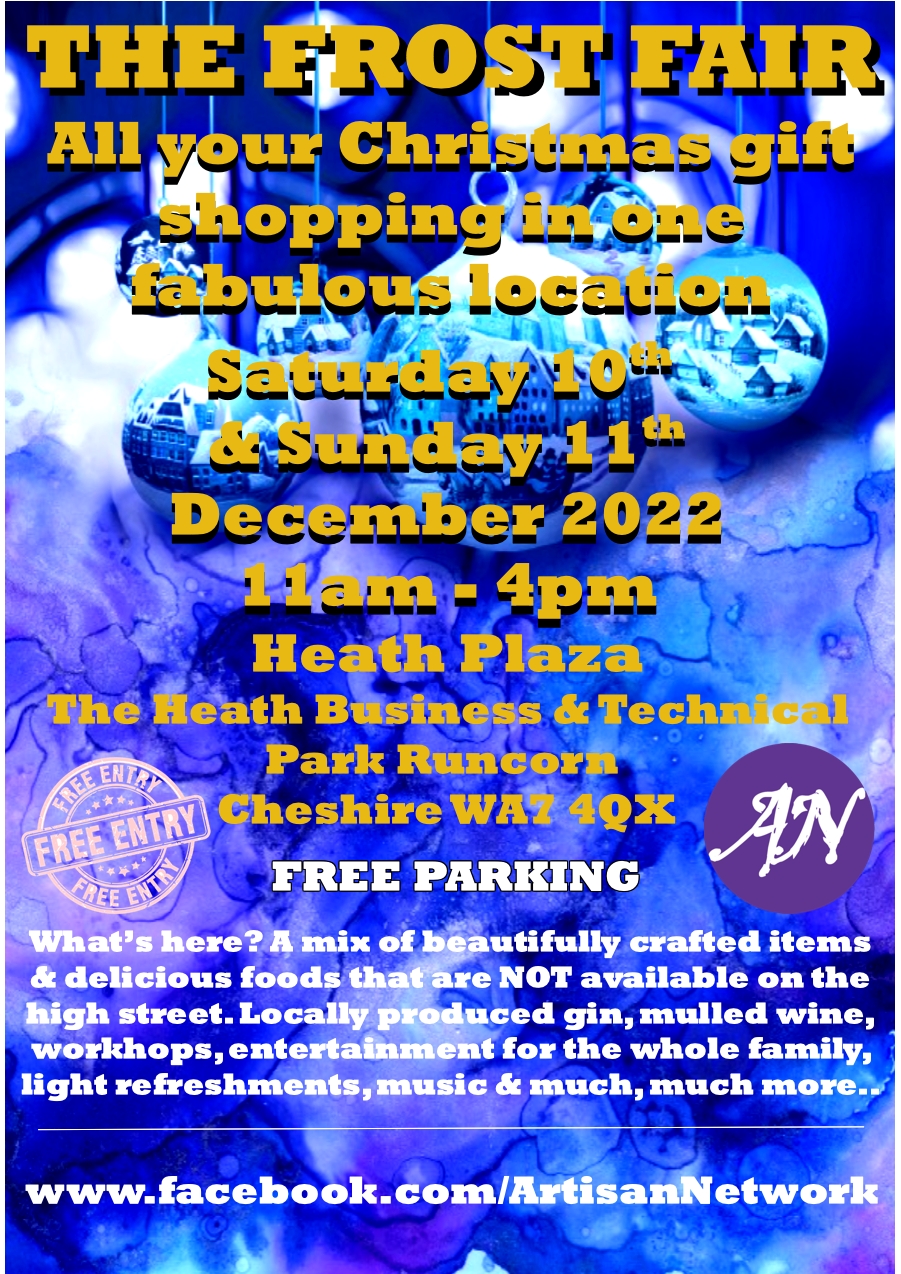 Artisan Network – Dec 2022
We are Artisan Network. We are based in the North West of the United Kingdom.
We organise traditional artisan markets as well as specialist events such as Frost Fair and Vegan Fest showcasing the very best makers, bakers, artists & creatives in the region.
Artisan Network bring a fabulous authentic artisan farmers market featuring high quality makers of superb crafts, the tastiest world foods, entertainment for the kids, music, workshops & more – an amazing relaxing atmosphere with something for all the family.
For more information please go to Artisan Network
Saturday 10th December 2022
11:00 am